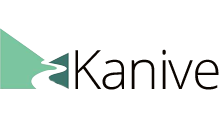 About The Kanive
The Kanive is remote resort tucked in the heavenly WesternGhats of Chikmagalur. It is one of a unique resorts you would love to spend your holiday with your family or friends enjoying the nature. Kanive is rated as one of the best resorts in chikmagalur. It is an ideal weekend getaway from Bangalore.

"The Kanive" resort has the best view which can kindle the nostalgic feeling of being one with history. Kanive means Valley and very few places can be aptly named. A resort adjoining the beautiful valley formed between the mighty Ballalarayanadurga and the Kudremukha ranges.

A six hour drive from Bangalore along well connected & accessible roads can get you to Kanive. A Perfect getaway from all the hustles and bustles of a routine city life. Numerous waterfalls, trekking trails, campsites, picture perfect tea estates, serene sun set spots and so on. Trek to BallalarayanaDurga is an amazing experience with steep slopes and lush green forest. Other must see attractions include a breath-taking waterfall rejuvenating your senses and the vibrant colors of the sky at the valley view point.

To make your stay memorable we also offer options such as camp fire, camping, outdoor games, plantation walks, rafting and kayaking (seasonal activities).

It is best suited for team outing. This place is one of the ideally places around bangalore for 2 day trip.