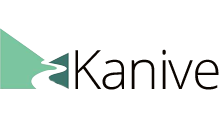 Check Availability
1 day 1 night
Tariff: Multiple Sharing: Rs 2400/person

NoteOn weekends we need a minimum group size of 6 members

Customized packages
The package mentioned here is for information purpose. Feel free to talk to us for your customized requirements for which we are happy to assist. Please remember that this is not a hotel but a Home stay. Please check with us for extended stay tariffs and get attractive discounts.

Activities
o Guided trek to Ballarayana Durga.
o Short trek to the remote water falls.
o Long trek to beautiful water falls in the woods (100 ft falls).
o Camp fire setup.
o Outdoor games.
o Camping.
o Tea Estate Visit.
o Rafting and kayaking (seasonal paid activity)

Mentioned above are list of all the activities that can be done in Kanive. Depending on the duration of your stay the activities will be planned. Please do remember that all activities cannot be conducted in one day.

Note: As we take you to these remote locations, we hire local 4x4 drive jeeps (as a part of the package and this helps those jeep drivers to get a regular income to support their families) as other normal vehicles are not accessible in these roads. For this purpose we expect a minimum group size of 8 members. We would love to have smaller size groups and couples to visit our getaways, but we request you to bear the Jeep charges when your group size is less than 8 members.